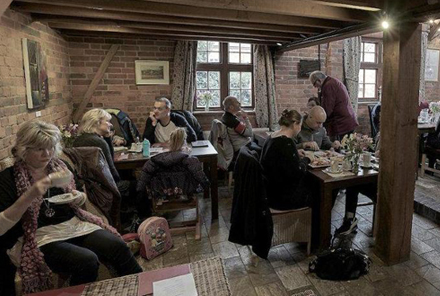 The Cowshed Coffee Shop – 01564 792979
FINE FOOD AND DRINK WITH A FRIENDLY ATMOSPHERE …
Perfect for Family Celebrations, Business Events, Interest Groups & Societies – we cater for all needs.
From supper dishes and private dining to large events, we can cater to your needs.
From professional knife-skills training to bread making, to perfect sushi – come and learn with us.
The Cowshed is open daily from 9.30 am – 4.30 pm.
See their website HERE. Or call them on – 01564 792979.