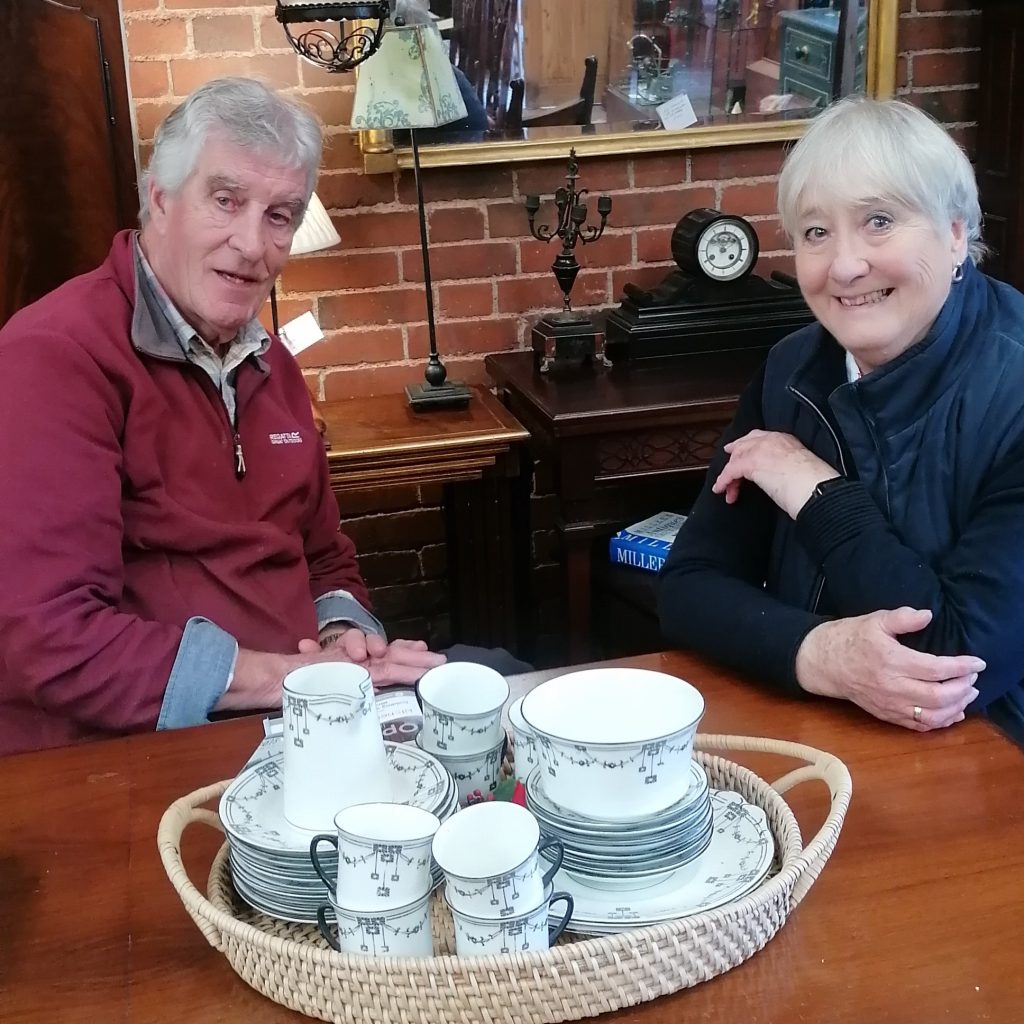 END OF AN ERA AT YEW TREE FARM FOR OUR OLDEST TENANTS.
CLOSING DOWN SALE; EVERYTHING MUST GO
Joyce Ellis and Clive Evans came to the farm 33 years ago to buy eggs from the Farm Shop. They liked the farm so much that they enquired about having a unit here. We were just in the process of covering one of the old calf pens into a unit for arts and crafts so when they said they wanted to restore and sell Antique furniture it really fitted the bill and so they were our first-ever tenants.
As the farm began to turn more of the unused buildings into retail and craft units they expanded and finally ended up in The Barn. They started specialising in French Furniture and beds. Now the time has come they are retiring from the farm but Clive intends to carry on some restoration on small pieces from his home.
They will be moved out of The Barn by this coming Christmas. Please pop in and say goodbye and you may spot a bargain whilst you are here as all stock has to be cleared. If you visit the showroom all stock is up for reasonable negotiation.  Clive and Joyce would like to thank everyone for all the years of custom that they have enjoyed at Yew Tree Farm Shopping Village. Wootton Wawen. B95 6BY.